powder processing equipment & systems for tire & rubber
We understand that all tire & rubber materials have unique properties that help determine their quality and capacity for varied applications. We are known for processing hard-to-handle materials that are abrasive, hazardous, and tend to pack, cake, or smear. We design equipment that reduces dust hazards, eliminates all types of cross-contamination, and keeps your operating floor safe for your employees.
End Products

Tire

Rubber Tubes

Footwear

Rubber Adhesives
Rubber Tape
Polymers

Resins

Textiles
the nol-tec advantage
We go beyond immediate project needs to understand your business, products, and stakeholders. We share your commitment to product performance, sustainable practices, and innovative solutions. We understand that your products take people places from tires for cars to rubber soles for shoes. We have the technical expertise, industry experience, and proven technology to help your company manufacture quality products that keep your company and your consumers moving.
RUBBER COMPOUND PRODUCER
Lauren International is dynamic provider of superior products, services, and solutions across a diverse spectrum of markets through their many subsidiary companies. Demand for Lauren International's molded and extruded rubber products began to rise. Consequently, the need for rubber compounds increased and so did the cost. To meet market demand, improve the rubber compound's quality, and reduce costs, Lauren International decided to build their own rubber compound manufacturing facility.
View Case Study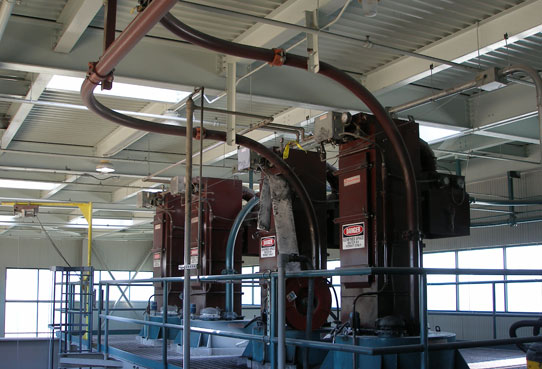 What Our Clients Are Saying

"It is a very, very clean system. I emphasize clean. We bring a truck in, unload the carbon black, and when it leaves you can't tell that we've had a truck in here. It's wonderful."
– Project Manager, International Molded and Extruded Rubber Manufacturer
How can we help?
Maybe you need a new system, an upgrade to an existing system, or a retrofit. Regardless of size, industry, or material, we are here to help you get your project and product moving.
Get in touch