Curiosity Drives Our Innovation
We are a global bulk material handling equipment and systems provider. We specialize in dense & dilute phase pneumatic conveying, weighing & batching, pneumatic blending, storage & unloading, and automation & controls integration. We believe that innovative design results from thoughtful insights, industry experience, and technical knowledge. We have partnered with clients for nearly four decades to bring state-of-the-art products to the marketplace.
Learn More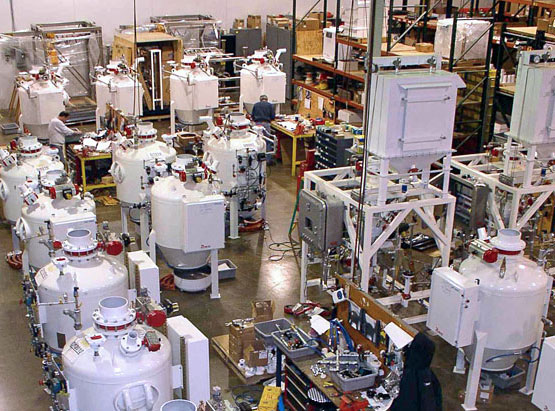 Going Beyond Project Needs
We go beyond immediate project needs to understand your business, products, and stakeholders. We encourage you to treat us as an extension of your in-house team. Our technical experts and customer service personnel are dedicated to handling your unique process needs.
Learn More
helping Industries Make an impact
What Our Clients Are Saying
"Nol-Tec was responsive to our toughest applications and problems. The services provided have been excellent and much appreciated."
– Engineering Supervisor, Multinational Construction Material Producer
"Nol-Tec is easy to work with, pays attention to our research issues, makes things work for us, and they show a real interest in making our projects successful."
– Project Manager, Major Utility Company
"The engineering was spectacular. The process was very professional. World class!"
– Project Manager, Global Seafood Processor
How can we help?
Maybe you need a new system, an upgrade to an existing system, or a retrofit. Regardless of size, industry, or material, we are here to help you get your project and product moving.
Get in touch