We can perform the following material tests in our lab:
Dense phase pressure
Slow-flow dense phase pressure
Dense phase vacuum
Dilute phase pressure
Dilute phase vacuum
Pneumatic blending (dry or wet)
Bulk bag unloading
Air activated gravity conveyor metering or transferring
Bulk densities (loose, packed, or aerated)
Sieve analysis
Moisture content analysis
Common Materials Handled
Our team takes the time to understand the following material characteristics – bulk density, particle shape & size, distribution, moisture content, hygroscopicity, temperature, abrasiveness, cohesiveness and friability.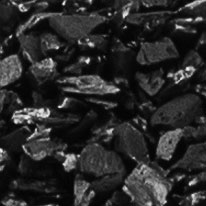 Activated Carbon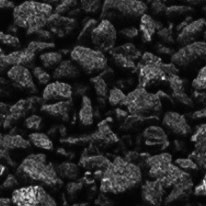 Carbon Black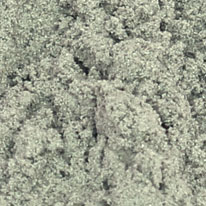 Clay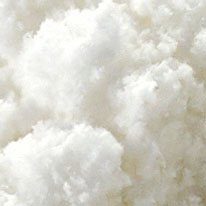 Glass Bubbles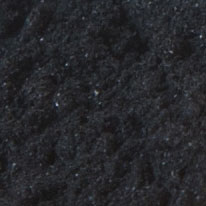 Graphene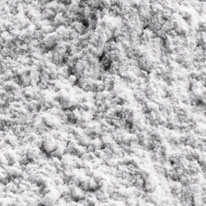 Hydrated Lime
Salt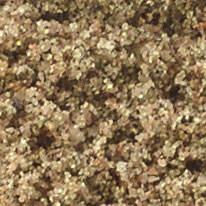 Sand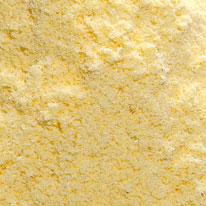 Starch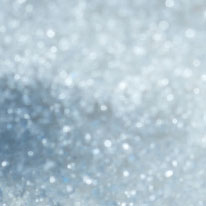 Sugar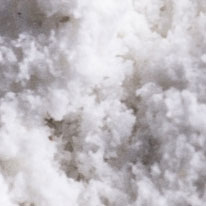 Titanium Dioxide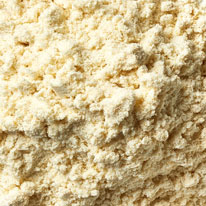 Whey Protein
Complete Materials Handled Index
We have conveyed or tested all the materials in this index. We maintain an extensive material database that serves as a helpful resource for our team and clients. Whether you are seeking trusted data for a legacy powder or insight into a material you plan to introduce to the marketplace, we can help. With that said, if you don't see your material on the list, we would love an opportunity to run it through our R & D program.
A
Activated Alumina
Activated Carbon
Adipic Acid
Agar
Agglomerated Coffee
Aggregate
Alumina
Ammonium Sulfate
Amorphous Silica
Arginine


B
Barium Carbonate
Bayaferrox Black
Bentonite
Benzothiazolethoil
Borate
Borax
Boric Acid
Brominated Pulverized Activated Carbon
Bronze Powder
Burnt Dolomite Lime


C
Calcined Alumina
Calcium Carbonate
Calcium Citrate
Calcium Nitrate
Calcium Oxide
Calcium Stearate
Carbon Black
Cement
Ceramic Fiber
Clay




D
Decabromodiphenyl Oxide
Desox Base
Dexrose Anhydrous
Dextrose
Diatomaceous Earth
Dimethyl Hexynediol
Dispal Alumina
Dithiodimorpholine
Dodecanedioc Acid
Dualite


E
E-Glass
Elvacite
Emersol
Erythritol
Esap
Escorez
Esp Dust
Ex20, Ex26j, At Batch
Expanded Vermiculite
Expantrol


F
Feldspar
Fertilizer
Fiberglas
Fine Powder Peat
Flint
Flocarb
Flocculant
Flopaam Polymer
Flour
Fluoride
Fly Ash


G
Garamite
Gilsonite
Glass Bubbles
Glassox
Glomax
Granulated Salt
Granulated Sugar
Graphene
Graphite
Gypsum


H
Haydite
Head Lap
Heavy Dextrose
Herbs
Hickory Frac
High Calcium Limestone
Hops Pellets
Hydrated Lime
Hydrocarbon Resin
Hydrous Magnesium Silicate


I
Ilmenite
Insil
Instantized Milk Powder
Ion Exchange Resin
Iriganox
Iron Chromite
Iron Ferrite
Iron Oxide
Isolindole
Ivodex

J
Japanese Bread Crumbs
JDF Clay (kaolin)

K
Kaolin A-16
Kaolin Clay
Kerry Kreem
Kiln Ash
Kraton

L
Lactochem Crystals
Lactose
Lead Oxide
Lignite
Lime
Limestone
Lithium
Lithium Iron Phosphate
Locust Bean
Long Fiber Resin
Lubrazinc

M
Magnesium
Magnesium Citrate
Magnesium Dichloride
Magnesium Hydroxide
Magnesium Lactate
Magnesium Oxide
Magnesium Phosphate
Magnesium Sulfate
Malic Acid
Maltodextrin
Maltose
Manganese
Manganese Oxide
Mankocide
Mason Sand
Methocel
Metholene Syenite
Mica
Milk Powder
Milorganite
Mineral Wool
Mold Powder
Molybedum Catalyst
Monocalcium Phosfate

N
Neoborax
Nephiline Syenite
Nickel
Nickle Catalyst
Niter
Non-Dairy Creamer
Non-Fat Dry Milk
Noval Alumina

O
Oat Bran
Oat Coarse Flour
Oat Crisps
Omyacarb
Oxyvinyl Pvc Resin

P
Pac
Paint Pigment
Paraflex
Pc-80 Plugged Cement
Pea Protien
Pea Starch
Peanuts
Pearlite
Peat, Fines And Granules
Pebble Lime
Pechiney Ar 12
Penicillium Bilaii Spores
Peptone
Perlite
Perlite, Quick Lime
Pesticide
Pet Coke
Pet Food Flavoring
Petroleum Coke
Phenolic Resin
Phenoxy Resin
Pigment Pellets
Pin Mix
Pine Char
Plastic Bead
Plastic Pastielles
Plastic Pellets
Plastic Powder
Plate Cullet
Play Sand
Polydextrose
Polyethylene Glycol
Polyethylene Homopoly
Polyethylene Terephithalate
Polyfil Dl
Polypropylene
Polyvinyl Alchol Powder
Polyvinyl Chloride
Polyvinylpyrolidone
Portland Cement
Pot Ash
Potassium Alumino Flouride
Potassium Carbonate
Potassium Nitrate
Potassium Sulfate
Potato Starch
Powder Glass
Powdered Eggs
Powdered Mushroom
Powdered Sugar
Processed Thermal Powder
Protein Powder
Pulverised Activated Carbon (Pac)
Pulverize Sulphur, Crystex
Pulverized Activated Carbon
Pure Green Fertilizer
Puresil Sand
Pvc Dry Blend
Pvc Pellets
Pvc Powders
Pvc Resins
Pvdf Homopolymer
Pyrax, White Talc

Q
Quartz
Quartz Silica
Quick Bayt Placebo
Quick Lime

R
Red Iron Oxide
Remelted Glass Powder
Reprocessed Plastic Pellets
Resin Coated Sand
Resin Pastilles
Resin Pellets
Resin Sand
Rhyolite
Ribonuleic Acid
Rice
Rice Bran
Rice Crisps
Rice Hulls
Rice Starch
River Bed Sand
Roofing Granules
Roofing Grit
Rubber
Rubber Pellets
Rutile Ore

S
Salt
Salt Cake
Salt Flour
Sand
Saran 313 Polymer
Scotchcote
Scrap Cheese
Scrubber Ash
Seacoal
Seasonings
Sebacic Acid
Selenium
Sewer Sludge Pellets
Shale
Shell Sand
Shortening Powder
Silex
Silica
Silica Aluminum Catalyst
Silica Flooring
Silica Sand
Silicate
Silicon Carbide
Silicon Carbide Cupola Dust
Silicon Carbide Hexoloy
Silicon Dioxide
Silicon Metal
Skim Milk Powder
Slag
Slag Cement
Smectite
Sodium Acetate Trihydrate
Sodium Aluminum Phosphate
Sodium Bi Carbonate (Milled)
Sodium Bi-Carb (S-300)
Sodium Bicarbonate
Sodium Bisulfate
Sodium Carbonate
Sodium Chloride
Sodium Chlorite
Sodium Formaldehyde Suffoxylate
Sodium Nitrate
Sodium Poly Acrylate Sap
Sodium Polyacrlyte
Sodium Polyphosphate, Tetra Pyrophosphate
Sodium Potasium Aluminum Silicate (Sil-Cell)
Sodium Pyruvate
Sodium Sulfate
Sodium Tetraborate
Sodium Tripolphosfate
Solprene 411
Sorbacal Glass Batch
Sorbacal Hydrated Lime
Sorbacal, Pac
Sorbitol
Sorel Slag
Soy
Soy Based Feed
Soy Bean
Soy Concentrate
Soy Flour
Soy Protein
Soy Protein Isolate
Soy/Guar Gum
Spent Clay
Spent Lime
Spent Mold Sand
Spodumene
Spores of Bacillus Popilliae
Spun Zinc Powder
Stabilize 06
Starch
Stearic Acid
Stell Powder, Abrasive
Stevia Leaf Extract
Strontium Carbonate
Strontium Ferrite
Styrene Butane
Styrofoam Pellets
Sulfur Pastilles
Synsil
Syplopal

T
Talc
Tapioca Starch
Terephthalic Acid
Terrillium
Tetrapotassium Phosphate
Thermal & Mechanical Reclaim Sand
Thermoplastic Olefin
Thermo-Plastic Rubber
Thiamine
Thiazole Rubber
Tic-Tac's
Tin Powder
Tin Shot
Tipaque
Titanium Dioxide
Tiwest Ore
Tobacco
Tobacco Dust
Toner
Treated Clay
Tremolite
Tribotec Zinc Sulfide
Tricalcium Phosphate
Tridecanoliron Pyrite
Trisodium Citrate
Trona

V
Vanatural
Veegum
Vegi Seeds
Vegtable Oil
Vermiculite
Vicron
Vistalon
Vistamaxx
Volcay Powder
VTP Armor Powder

W
Waffle Batter
Walocel
Wheat Flour
Whey Protein
White Sand
Whole Corn
Wide Pore Alumina
Wollastanite
Wollastocoat
Wollastonite
Wood Dust
Wood Flour

X
Xanthum
Xanthum Gum
XRT Ceramax

Y
Yeast
Yellow Iron Oxide

Z
Zeolex
Zeolite Catalyst Extrudite
Zeosphere Ceramic
Zinc Acetate
Zinc Borate
Zinc Methionine Complex
Zinc Oxide
Zinc Powder
Zinc Stearate
Zinc Sulfate
Zircon Sand
Zirconium Oxide

What Can We Do For You?
Maybe you need a new system, an upgrade to an existing system, or a retrofit. Regardless of size, industry, or material, we are here to help you get your project and product moving.
Get in touch