Careers
We are a global bulk material handling equipment and systems provider headquartered in Lino Lakes, Minnesota with a branch facility in Shanghai, China. We specialize in dense and dilute phase pneumatic conveying, weighing & batching, pneumatic blending, storage & unloading, and automation & controls integration. We are recognized as an industry leader who recruits and retains top talent in every department from engineering to sales.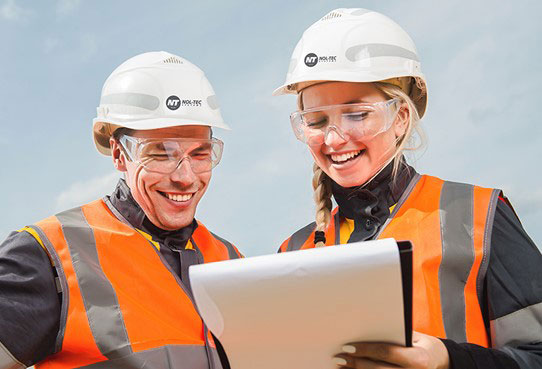 Company Culture
We are passionate problem-solvers driven by curiosity and our commitment to technical excellence. We have collaborative, intelligent people in every department who value integrity, inclusion, and innovation. We appreciate and develop the unique skills, talents, and qualities of each team member from industry leaders to young professionals. We are looking for people who love what they do and want to make an impact for their clients, colleagues, and communities.
Let's Build Your Career Together

Competitive Compensation & Benefits
We offer competitive compensation and benefits because our people are the foundation of Nol-Tec. We know that if we take care of our people they will provide an unmatched experience for our clients leading to positive outcomes for all stakeholders.

Growth & Development Opportunities
We foster a highly collaborative, hands-on learning environment across every department within Nol-Tec. We know that personal and professional development opportunities are important so we make them a priority. We encourage our people to take every opportunity to better themselves in turn influencing change and growth within Nol-Tec.
Diversity & Inclusion Commitments
We integrate diversity and inclusion strategies into recruitment, retention, performance management, leadership assessment, and training. We appreciate that diversity and inclusion are core to our business strategy and not simply another human resources program.
What our employees are saying
I've spent most of my career with Nol-Tec fulfilling many different roles over the years. I love our industry, people, and clients. I've experienced Nol-Tec's evolution and I'm excited for our future!
Nancy Imbrone, Application Engineering Manager
Joining Nol-Tec has been a great experience. Our team is collaborative, passionate, and well-respected in the industry. No two days are the same, and I enjoy partnering with clients from the many industries we serve.
Brandon Lofquist, Regional Sales Manager
How can we help?
Maybe you need a new system, an upgrade to an existing system, or a retrofit. Regardless of size, industry, or material, we are here to help you get your project and product moving.