The glass and ceramic industries are integral components of our modern world, providing materials for construction, technology, and everyday products. However, these industries encounter various challenges in their manufacturing processes. Handling powdered materials and ingredients, such as silica, soda ash, and clay, demands careful measures to ensure precise proportioning, prevent contamination, and maintain a safe work environment. Additionally, rising energy costs and environmental concerns necessitate sustainable practices and energy-efficient solutions. Amidst these challenges, Nol-Tec Systems emerges as a valuable partner, offering innovative material handling and processing solutions tailored to the glass and ceramic industries' unique needs. Nol-Tec's pneumatic conveying systems, dust collection technologies, and process automation expertise address the challenges of material handling and dust control, optimizing production efficiency while adhering to strict environmental regulations. By embracing Nol-Tec's advanced technologies, the glass and ceramic industries can enhance their operations, improve product quality, and stay competitive in a rapidly evolving market.
Materials Handled
Leveraging our in-depth knowledge, we have gained valuable insights from past installations, allowing us to develop customized systems specifically tailored to the material characteristics frequently encountered in the industry. By applying these lessons learned, we ensure that our solutions are optimized to address the specific requirements and nuances of each material, enabling seamless and efficient plant operations. With Nol-Tec as your trusted partner, you can rely on our expertise to overcome material-related obstacles and enhance the overall performance of your glass and ceramic manufacturing processes.
EQUIPMENT AND DESIGN CONSIDERATIONS
MAINTAINING BATCH INTEGRITY AND SYSTEM CONTROL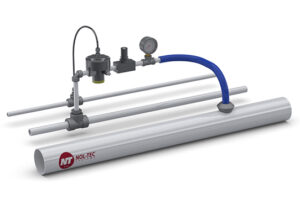 Within the glass and ceramic manufacturing process many materials are considered abrasive and can contribute to wear on the system. Nol-Tec's dense phase systems and Air Assist technology are the perfect pair for this type of material. Air Assists are utilized to minimize system wear while providing improved control.
Our dense phase systems with Air Assists are designed to convey blended batches in "slugs" to maintain the integrity of the blended batch while reducing system wear. Thus, allowing you the best batch possible with minimal down time due to system wear. See how Nol-Tec's Air Assist technology reduces maintenance costs and provides consistent system operation compared to traditional booster technologies.
CONSISTENT BATCH BLENDING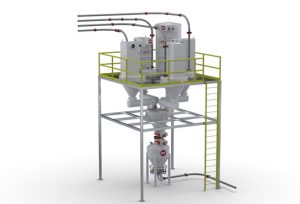 Uniform distribution of powdered materials is vital to obtain homogeneous glass melts or ceramic batches. Inadequate mixing can lead to variations in color, texture, or performance characteristics of the final product. Nol-Tec's pneumatic blending technology provides the ability to customize a blending cycle to meet the needs of your specific application. Our technology is one of the quickest, cleanest, and most efficient methods of achieving homogeneous batches of powdered, granular, fragile, or abrasive materials. Whether you have 2 or 20 ingredients, we have you covered with our pneumatic blending and material batching solutions.
IMPROVE PLANT CLEANLINESS THROUGH CONTAINED PNEUMATIC SYSTEMS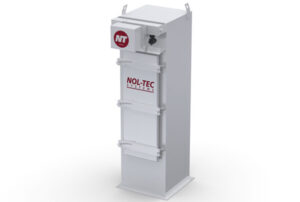 The handling of materials produces dust that needs to be managed to maintain safe working conditions. Nol-Tec places a focus on providing solutions that will enhance cleanliness within a manufacturing facility. Our systems are completely contained and incorporate dedicated bin vents that act as an additional safeguard against dust escape. These bin vents are often equipped with secondary HEPA filters, further reducing the chances of dust mitigating out of the system.
SAFE AND ACCURATE HANDLING OF MINOR INGREDIENTS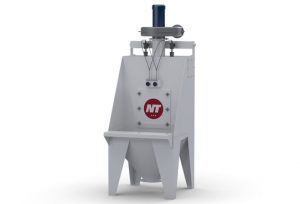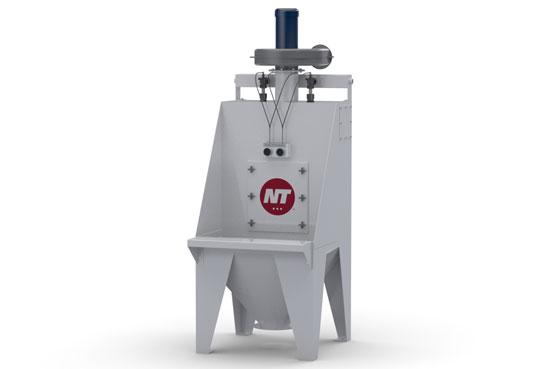 What about small bag unloading? Nol-Tec Systems has you covered with our manual bag dump station. This solution paired with a loss-in-weigh feeder provides you the ability to accurately add minor ingredients to your batching system. The bag dump station has built in dust collection to contain dust produced while unloading bags and help to ensure a clean environment and more importantly, the safety of the operator.
IMPROVE EFFICIENCY THROUGH SYSTEM AUTOMATION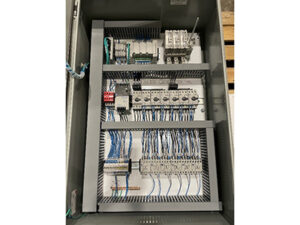 At Nol-Tec Systems, our extensive experience in system controls and automation sets us apart as industry leaders in delivering innovative and dependable solutions. With a rich history spanning several decades, we have continuously refined our capabilities in designing, implementing, and supporting cutting-edge control systems across diverse industries. Our team of skilled engineers work to provide the best solution to optimize your processes, boost efficiency, and reduce operational costs. From custom-designed control panels to sophisticated PLC (Programmable Logic Controller) and HMI (Human-Machine Interface) programming, we pride ourselves on delivering tailor-made solutions that precisely fit your unique needs. Seamless integration of our control systems with your existing equipment ensures smooth operations, enabling you to maximize productivity and gain a competitive edge. Whether you require material handling solutions, batch blending, or dust collection systems, our expertise in system controls guarantees unmatched performance, reliability, and your utmost satisfaction.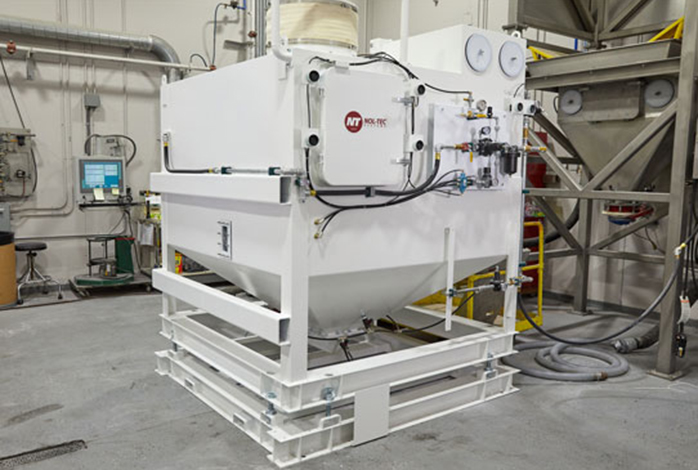 HOW TO UNLOAD 3M™ GLASS BUBBLES USING A NOL-TEC BULK BAG UNLOADING METHOD
We are at the Nol-Tec test lab facility in Lino Lakes, Minnesota to show you how to unload 3M™ Glass Bubbles using a bulk bag unloading method. Our method features Nol-Tec's bulk bag unloaders and exclusive aeration lance designed specifically for handling 3M™ Glass Bubbles.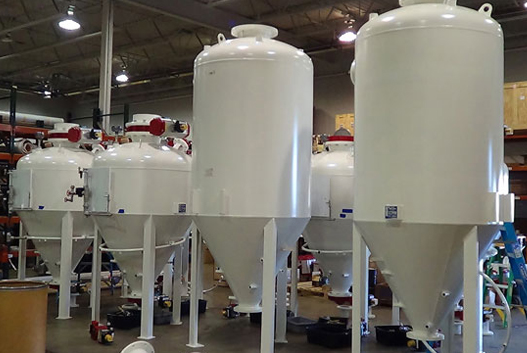 ANSWERS TO EIGHT COMMON QUESTIONS ABOUT PNEUMATIC CONVEYING
While pneumatic conveying is a common method of transferring powders, granules, and other dry bulk materials, understanding this conveying technology can be a challenge.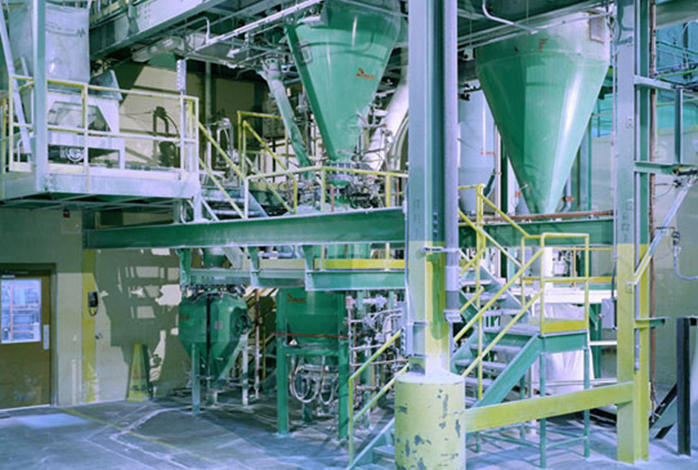 SAVING TIME, LABOR, AND MONEY WITH PNEUMATIC BATCH BLENDING
With a pneumatic blender, you can mix batches of dry bulk materials in the conical hopper of a storage vessel or dense phase pneumatic conveying transporter rather than in a mechanical mixer, yielding real savings in time, labor, and capital equipment costs. After explaining how the pneumatic blender works, this article describes its applications and benefits and details how testing can help you select the blender for your application.
How can we help?
Maybe you need a new system, an upgrade to an existing system, or a retrofit. Regardless of size, industry, or material, we are here to help you get your project and product moving.
Get in touch