Mini-Jet Transporter
The Nol-Tec Mini-Jet transporter is an affordable, low-maintenance system designed to pneumatically convey dry, flowable bulk materials.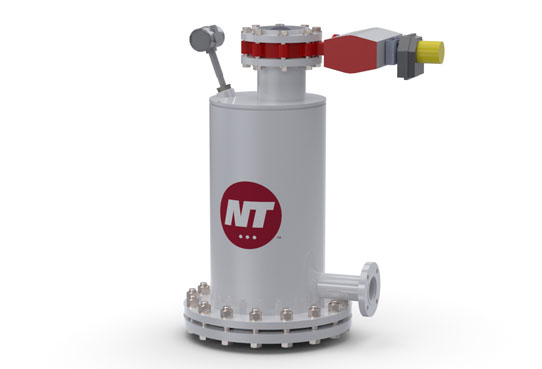 Specifications
To learn more about our Mini-Jet Transporter, please review the specifications below. If you have additional questions, please feel free to hit the get in touch button below and someone from our team will follow-up promptly.
Standard Features:
Mounts to bottom of a silo, bin, or dust collector hopper
Pre-assembled air and electrical controls
NEMA 4 controls with adjustable (on/off) timers
Six-inch butterfly valve inlet
Suitable for indoor or outdoor service
A.S.M.E. Section VIII with National Board registration
Over pressure relief valve
OPTIONAL FEATURES:
Air Assist™ convey line air management system
Stainless steel construction
Stainless steel product contact surfaces
Explosion-proof electrical controls
Level sensor
Temperature: Max 350°F
Vessel capacity: 3ft 3" capacity
Electrical: 10-120V; 50-60Hz
SPECIFICATIONS:
Vessel capacity: 1ft 3"
Weight: 350lbs
Design pressure: 50 PSIG
Compressed air: 90 PSIG minimum
Electrical: 24VDC
Temperature range: -20° F to +200° F
Resources
We have a vast knowledge base of research and hands-on experience that covers topics from market trends to complex dry bulk material handling challenges.
How can we help?
Maybe you need a new system, an upgrade to an existing system, or a retrofit. Regardless of size, industry, or material, we are here to help you get your project and product moving.
Get in touch