BIN DISCHARGERS
Nol-Tec aerating bin dischargers effectively promote gravity flow of difficult-to-handle dry powders from silos and hoppers.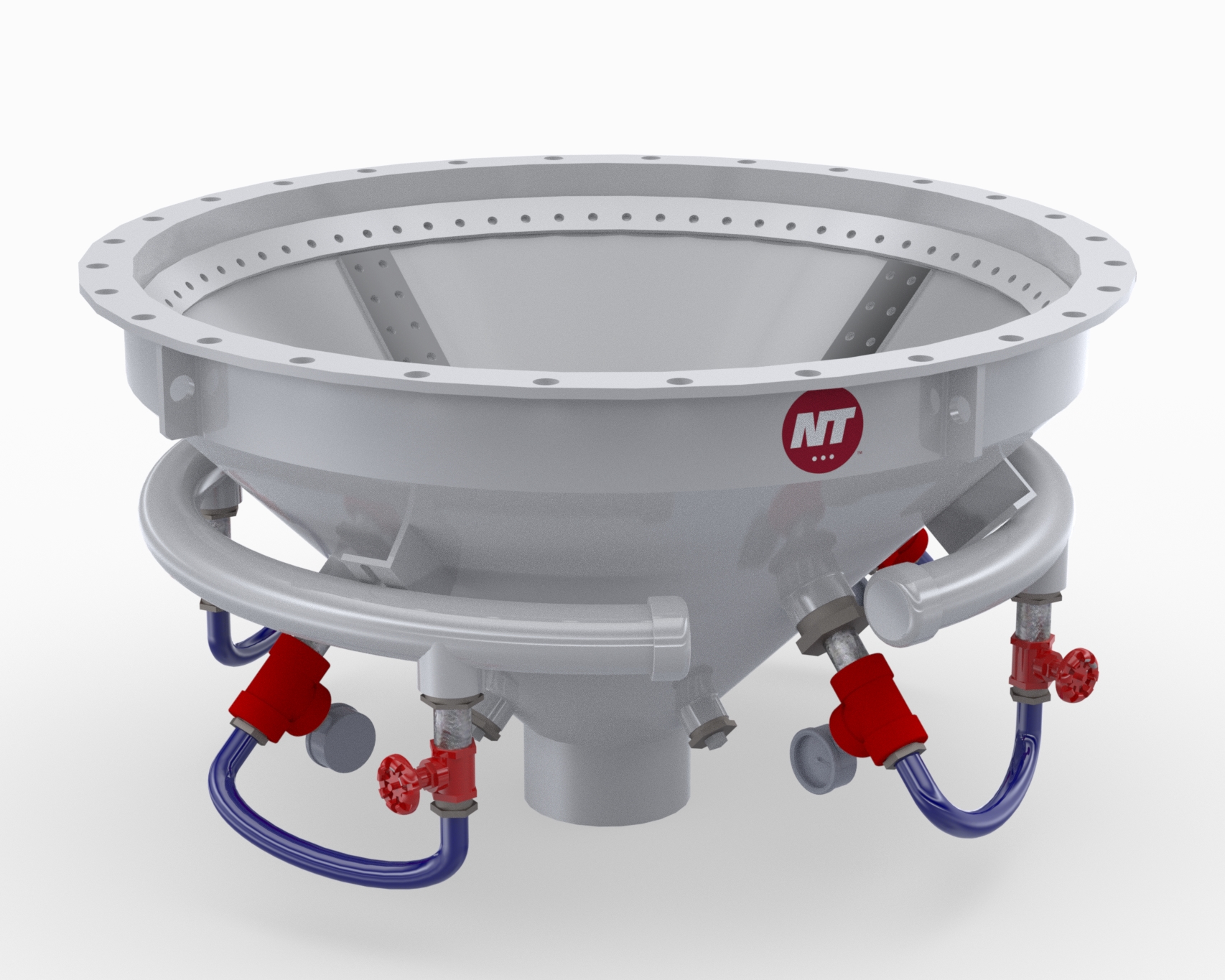 Specifications
To learn more about our Bin Dischargers, please review the specifications below. If you have additional questions, please feel free to hit the get in touch button below and someone from our team will follow-up promptly.
Standard Features:
Four separate aeration zones with individual volume controls
Full aeration media across discharger
Low profile saves headroom
Maintenance-free aeration media
Operates with plant air or positive displacement blower
Aeration pulsing sequences as needed to discharge material
Air controls for high or low pressure: hoses, gauges, and control valves
OPTIONAL FEATURES:
Stainless steel material contact area
Stainless steel aeration media
Variety of aeration media fabrics
Discharge flange
Multiple outlets
Contact Nol-Tec with any special requirements
SPECIFICATIONS:
Compressed air: Compressed plant supply; positive displacement blower; clean and dry
Temperature: 310° F maximum
Resources
We have a vast knowledge base of research and hands-on experience that covers topics from market trends to complex dry bulk material handling challenges.
How can we help?
Maybe you need a new system, an upgrade to an existing system, or a retrofit. Regardless of size, industry, or material, we are here to help you get your project and product moving.
Get in touch