USDA-Accepted Aerator
The Nol-Tec USDA-Accepted aerator for dry dairy applications effectively aerates or dislodges materials in silos, bins, and chutes.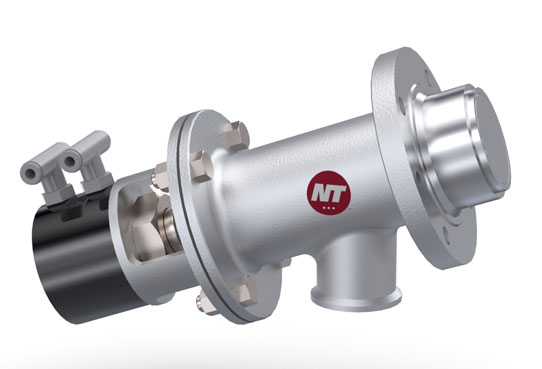 Specifications
To learn more about our USDA-Accepted Aerator, please review the specifications below. If you have additional questions, please feel free to hit the get in touch button below and someone from our team will follow-up promptly.
Standard Features:
Stainless steel valve seat directs air into material at various angles
Adapter fitting for bin wall designed for cone angle and size
USDA-3A-compliant o-rings and gaskets
External replacement of wear parts
Ferruled valve manifold connection for    regulated air
Ra32 finish (or better) on product contact surfaces
OPTIONAL FEATURES:
Individual solenoid valve for aerator sequencing
Hazardous location design
Pneumatic and electrical controls
SPECIFICATIONS:
Aeration Air: Dry and filtered to USDA standards; 80 PSIG regulated to required pressure
Control Air: Clean and dry at 80 PSIG minimum
Temperature: 200° F maximum
Weight: 15 lbs
Resources
We have a vast knowledge base of research and hands-on experience that covers topics from market trends to complex dry bulk material handling challenges.
How can we help?
Maybe you need a new system, an upgrade to an existing system, or a retrofit. Regardless of size, industry, or material, we are here to help you get your project and product moving.
Get in touch